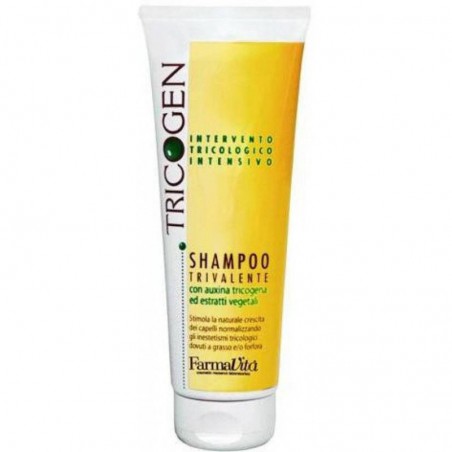  
"Tricogen" Shampoo 250 ml
Combats excessive sebum and dandruff. Helps prevent hair loss.

Terms and conditions of use

Shipments, payments, returns
Enriched with Auxina Tricogena and Balsamo Fioravanti, Shampoo Tricogen represents the foaming agent version of the lotion with a detergent action. This ensures a long-lasting effect of the active ingredients on hair.
How to use
Apply a small amount of product on wet hair and lather. Rinse. If necessary, repeat the operation one more time.
It is recommended the use combined with the TRICOGEN lotion.
3 other products in the same category: